With or without side slideshow monitor this is a classic photo booth. Spacious in size, can 4-6 people at a time.
Footprint: 6'x5'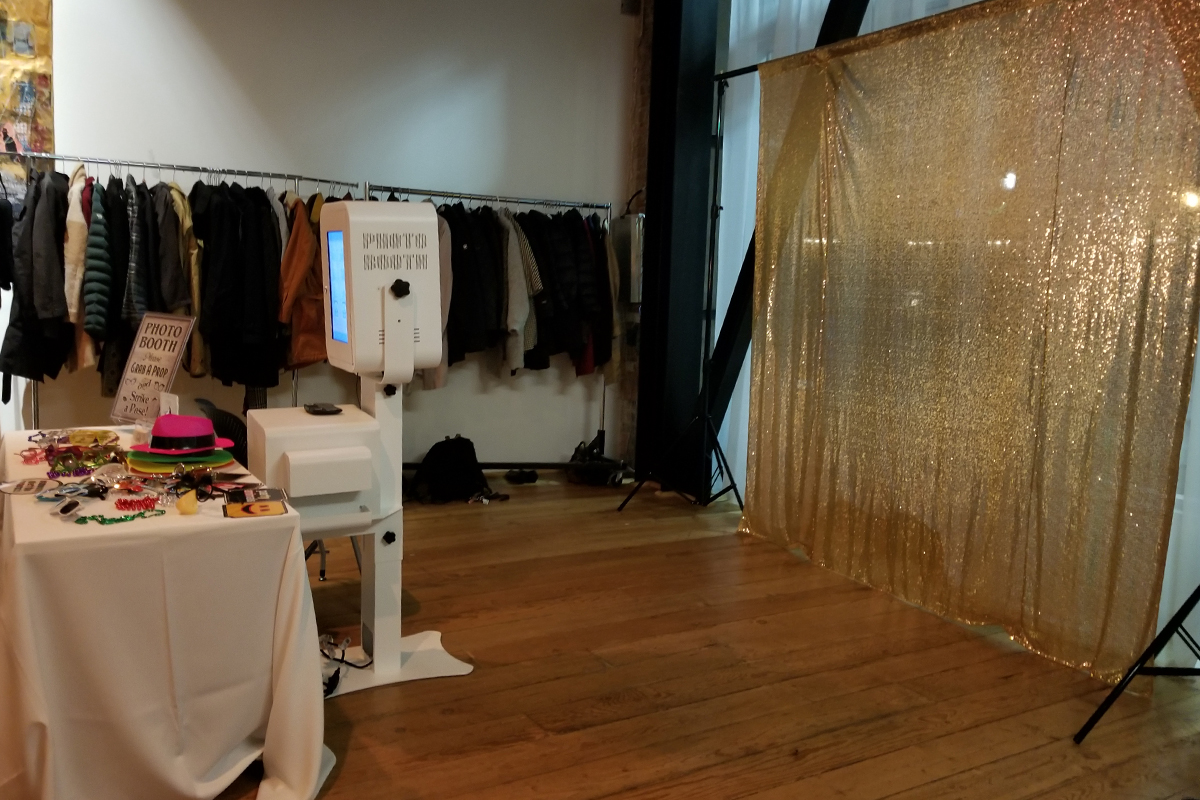 Provide your own background or backdrop or let us provide one. This open air photo booth has a ton of flexibility. This is ideal for events that could include larger group shots.
Features of both booths
Flash drive of your event - At the end of the night you can receive a flash drive of all images captured during your event (Additional charge applies).

Customizable print sizes - All booths come with double 2x6 strip prints but upgrade to 4x6 prints, or duplicates of any available sizes.

Custom borders and screen templates - Choose from over 1900 designs or let us customize one for your event, include text, logos, etc.

Facebook, MMS, Email ready* - your guests can email or text their photos to themselves, or post to Facebook.

Instagram Hashtag feature* - make a hashtag for your event, have your guests post during the event with that hashtag and receive the images they post on the flash drive after the event.

Slideshow - Entertain your guests with a never ending slideshow of images captured during the event.

Printed photo book - Have all your strips in a photo book printed and delivered to your doorstep.

Color or Black and white strips - Your guests can choose color photos or B&W, or choose one, then come back to choose another.

Table full of props - Photo booths are about fun. Props make sure no one gets too serious. Enjoy or standard props or let us customize props for your event.

Quality and Technology - Every booth uses state of the art Canon DSLR cameras producing high quality images, and prints using lab-quality fast photo printers.

Professional Attendant - Our professional attendant will show your guests how to have the most fun possible in front of the booth, plus keep the prop table organized.
*If wifi is available and no firewall issues.